Randy Bias at CloudScaling has put together some interesting metrics on Amazon's release cycle for the EC2 platform. The implication being that Amazon is growing its investment in EC2 at a significant rate to ensure it further enhances its already significant leadership position.
Based on prior years activity, Randy estimates 66 feature releases this year: or more than one per week.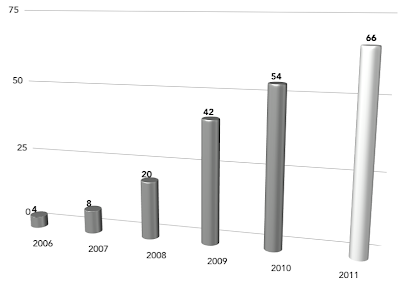 He has also published the source data in a Google Doc and it makes fascinating reading.
Clearly Amazon want to stay on the crest of the cloud computing wave and they recognize that providing superior functionality is going to be critical to defend against a growing array of competition—-all of whom are presently tiny in comparison but still have the potential to compete on feature set, particularly in the enterprise IT and public/private cloud space.